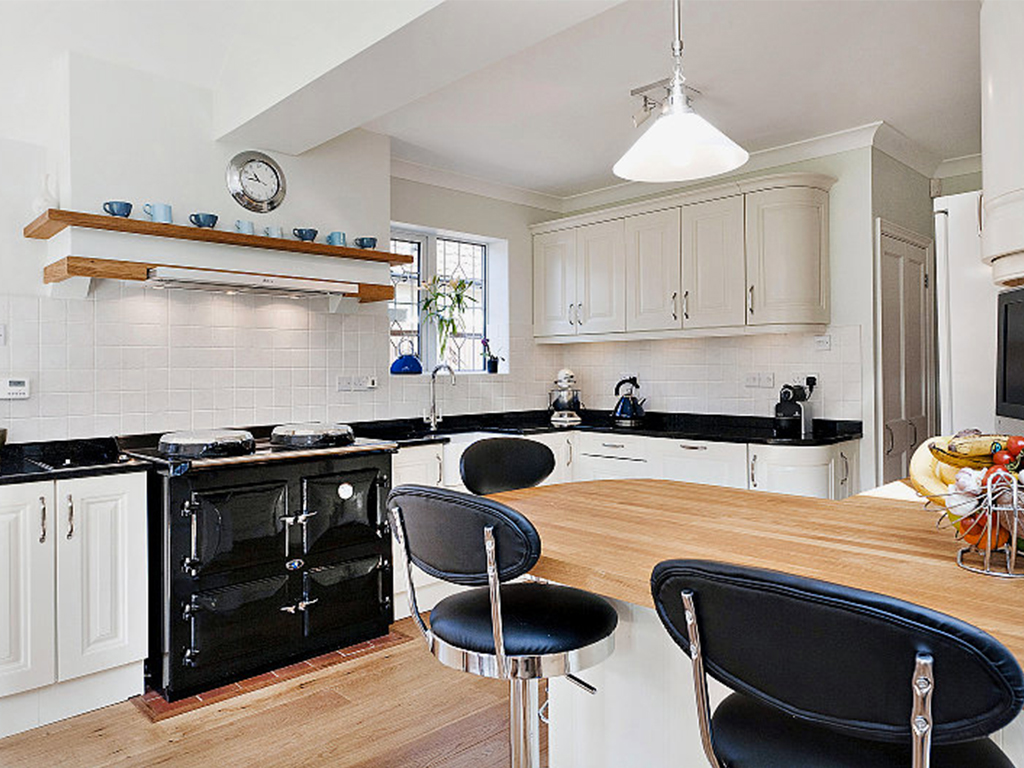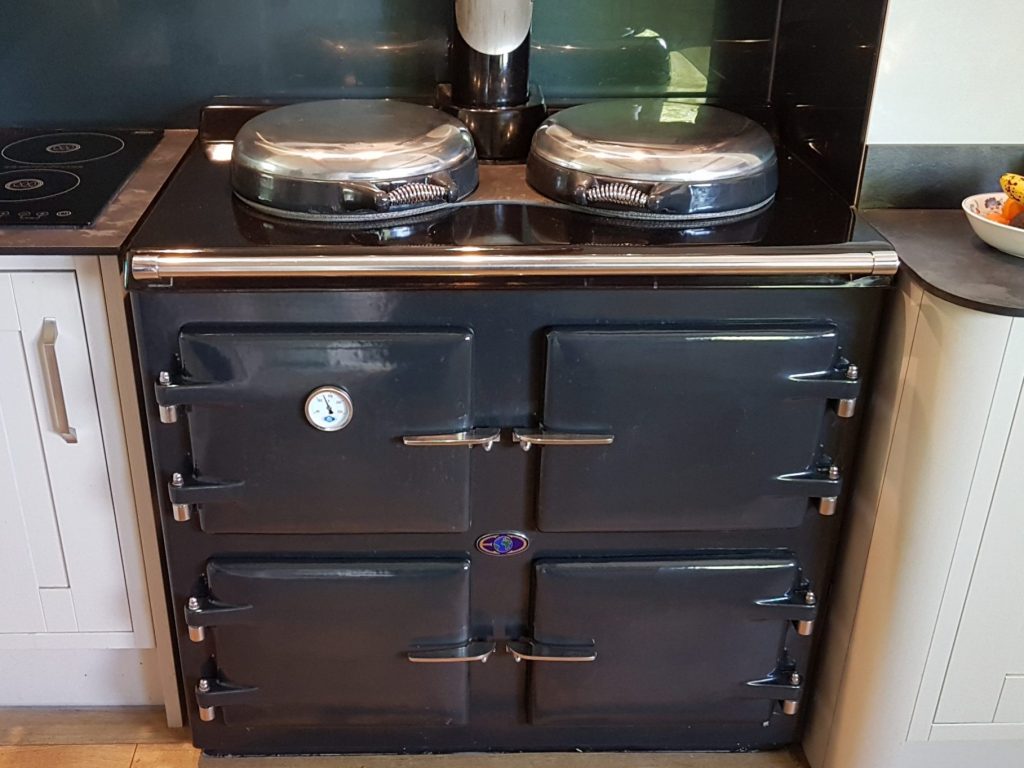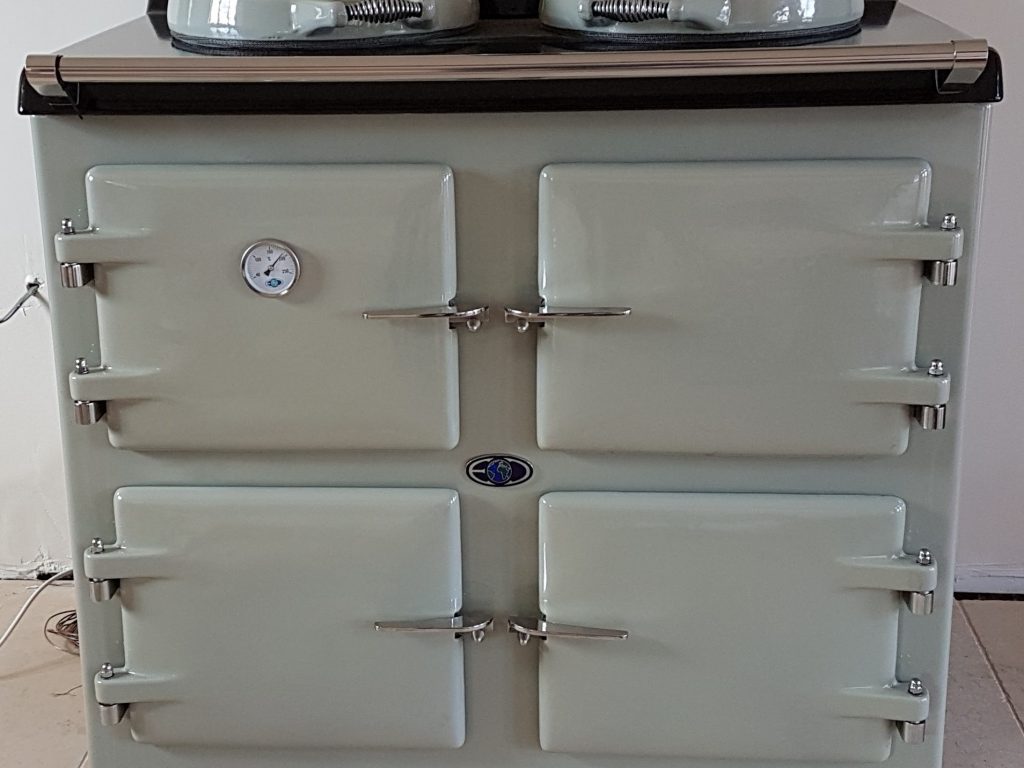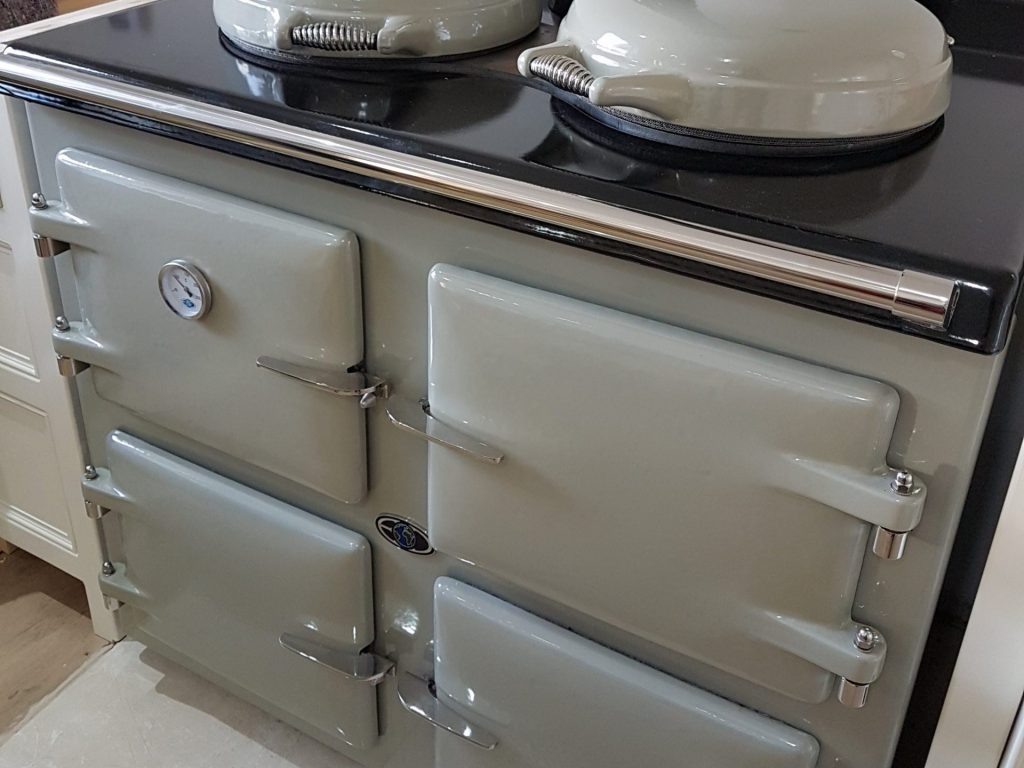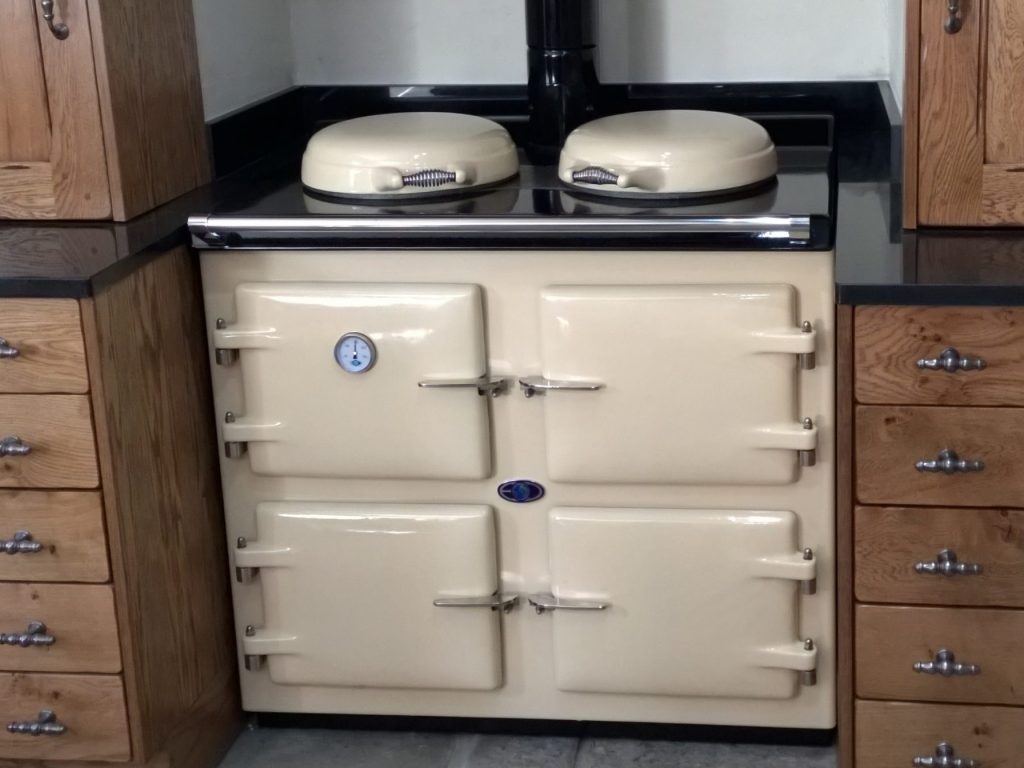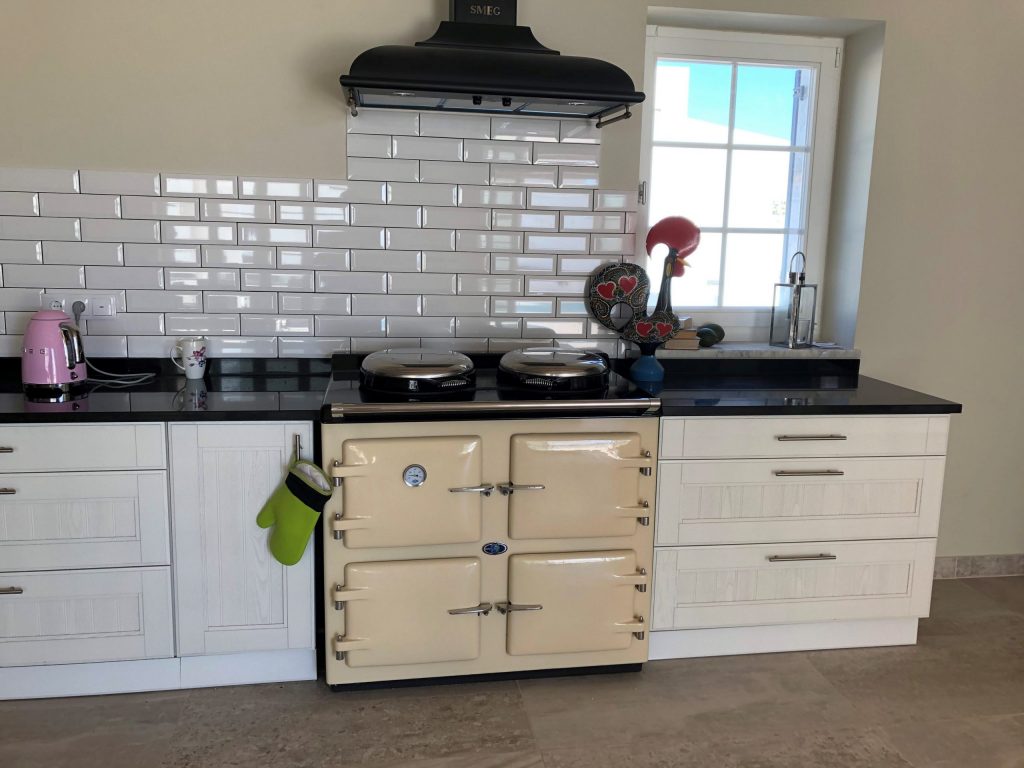 3 OVEN GAS
Runs via a time switch, & thermostat, with a heat up time around 30 mins. The 3 oven gas costs only £100-250 a year to run depending on how much you use it for heating the kitchen. Approximate running cost are just 12p/hr with the oven at 200C, giving you 3 Kw to the room.
40mm either side distance to combustibles
5" (125mm) Chimney or balanced/low level discharge flue
Description
The 3 oven gas cooker is runs via a time clock so you can wake up to a nice warm kitchen and a cooker raring to go. The hot plate will heat to boiling in just 4-5 minutes and the oven only takes 25 minutes from cold to get to 180C. This flexibility gives you amazingly low running costs – we estimate from as little as under £2.20 a week when used as a cooker or under £6.00 a week when used as a cooker and room heater. An electric cooker uses virtually the same amount of kW's as a gas cooker, even though you might be told otherwise. ( electric cooker 100% efficient, Thornhill gas 90%)
LARGE DOUBLE HOT PLATE.
The 2 large rings are connected in the middle allowing you to slide you saucepans around without damaging the centre. Plenty of room for 6 or more pans.
3 OVENS, 50 LITRES EACH. ( 35cm Wide, 27.5 cm high, 52cm deep) AGA Cookware will fit on the runners.
The 3 ovens give a total cooking capacity of world beating 150 litres. ApproX. temp difference between each oven is 30-40 degrees. All 'AGA' cookware fits our ovens.
We always recommend a nearby electric or gas hob with the 3 oven, for summer use and bringing to the boiler large amounts of water.
You will require a 5 inch (125mm) chimney or it must be sited on an external wall where we can use a low level discharge/balanced flue system.
The 3 oven gas can be set to run on Natural gas or LPG gas at no extra cost.
Included in the price is delivery, installation into place in kitchen, connection to an existing suitable chimney or we drill the holes & fit the balanced flue, 1 year parts/labour and 5 years parts guarantee*
For export please divide the price by 1.2 (the UK pre VAT price) to get price crated and shipped to your nearest port.
With a conventional flue, we bring along the gloss vitreous flue pipe (made by Midtherm) and just charge for what is used at the prices shown. 'Gloss black flue prices'
We supply technical support the whole way through and talk to your plumber or gas technician, fitters, electricians and chimney lining technicians, but we do not supply, install or connect the gas line.
All this and still giving 3-5Kw of heat to the room. A nice cosy Kitchen on those dark winter evening, a glow from the fire and a glow knowing you are doing your bit. Put simply…
HEAT YOUR HOME NOT THE PLANET
Click here for further information, full technical details and installation advice
Reviews
The gas engineer came this morning to check and service our cooker for the first time. He was really impressed with the quality of manufacture, the simplicity and its economy. "I would have one myself." he said.
Congratulations on a top quality product.
Nick C, Herefordshire
Thank you Graham,
We are thrilled with the cooker.

John.T. Essex
Hi Graham,
We finally installed the stove last week. Things do not happen here at the times when you plan for them to be, but such is life.
We want to let you know how pleased we are with the stove. We really expected it to take a long time to heat up and how would that be in a country like Portugal in the summer, expecting it to really heat up the room if you just want to cook something. However, it is so efficient that within 10 minutes we are cooking and really switching it off around 15 minutes later as it keeps hot and is still good to cook on. We are really impressed and happy we bought this cooker from you. Many thanks.

Robert.N. Lagos Portugal