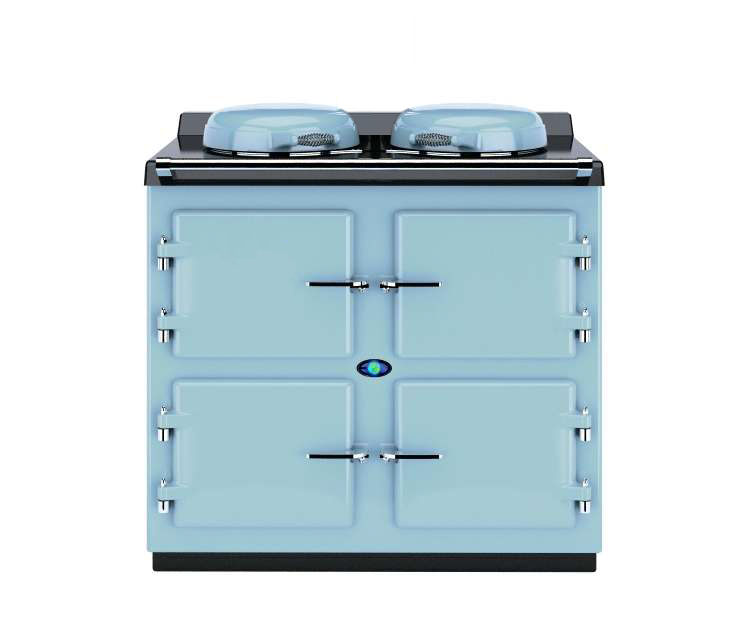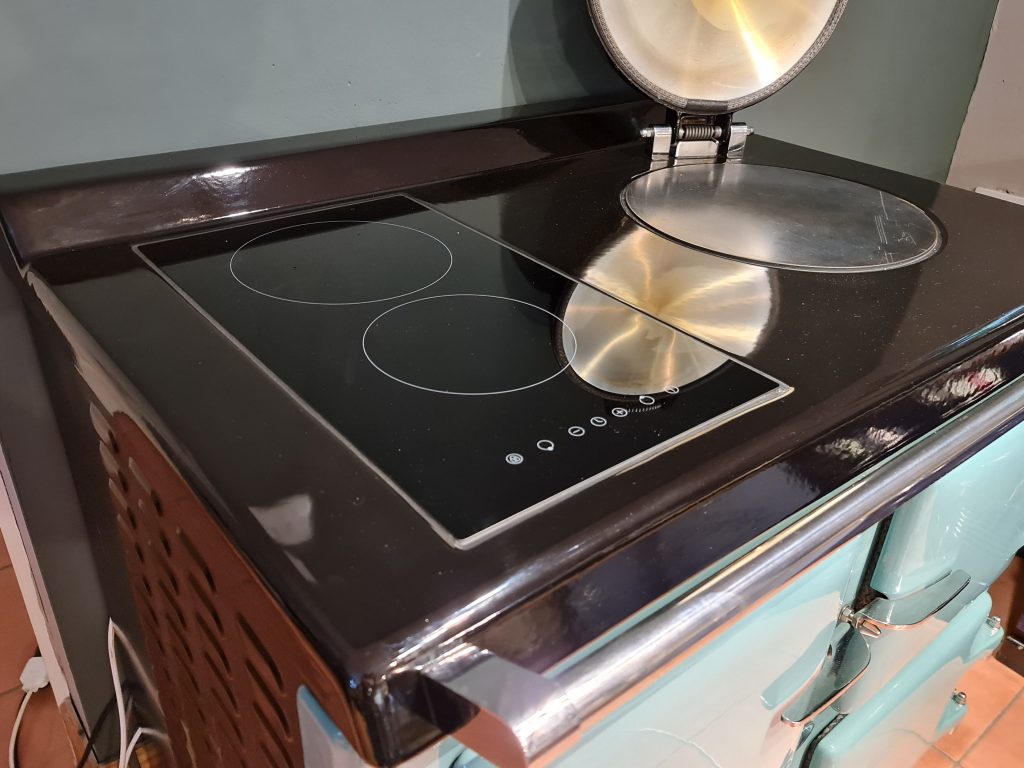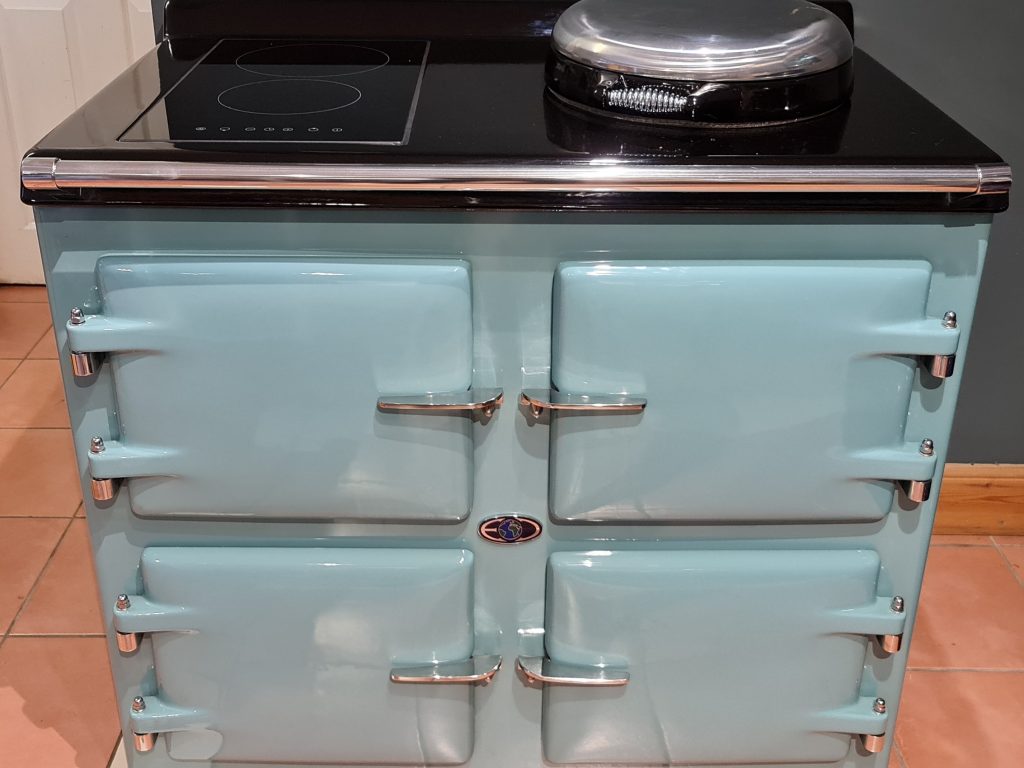 3 OVEN ELECTRIC WITH PLANCHA PLATE AND HOT PLATE
Thermostatically controlled planch plate, and hot plate, 2 fan ovens and a heated warming oven. Can be left on low and have a warm cooker for about £1 a day.
40mm either side distance to combustibles
Description
This version of our 3 oven electric has a 2.5kW Plancha/hot plate & a second simmering hot plate with a 1kW element.
This as well as 2 full fan ovens, grill and a warming oven.
See out short video to see how easy it is to use and maintain. For video Click here.
3 OVENS, 50 LITRES EACH. ( 35cm Wide, 27.5 cm high, 52cm deep) AGA Cookware will fit on the runners.
HEAT YOUR HOME NOT THE PLANET
Click here for full technical details and installation advise.