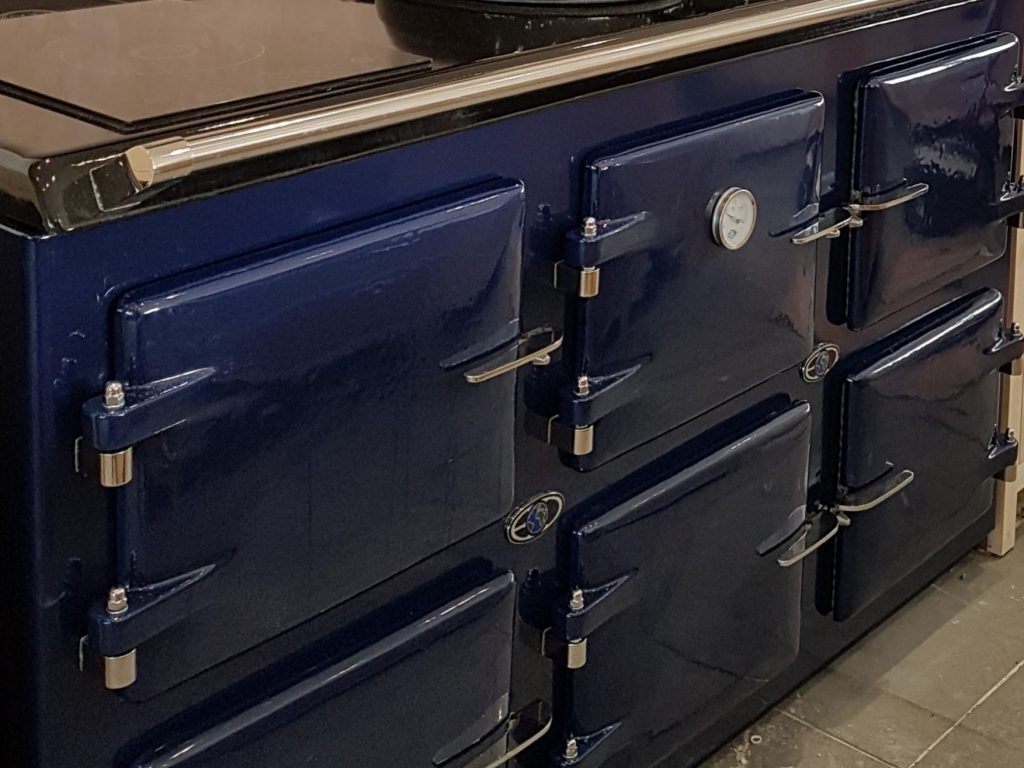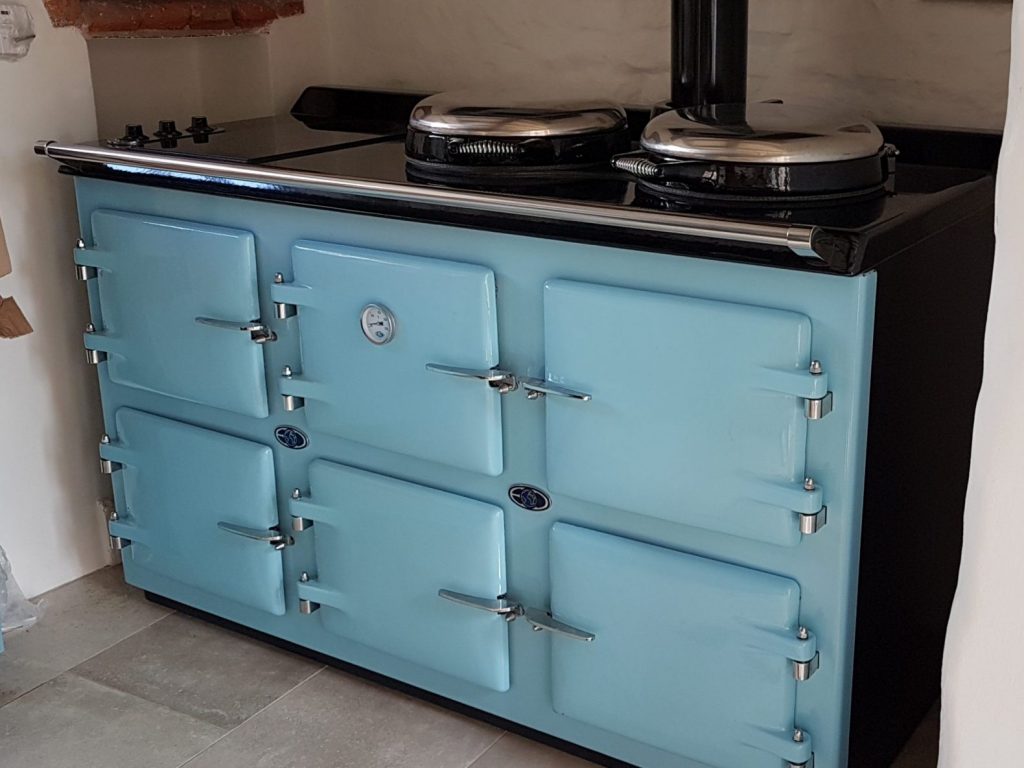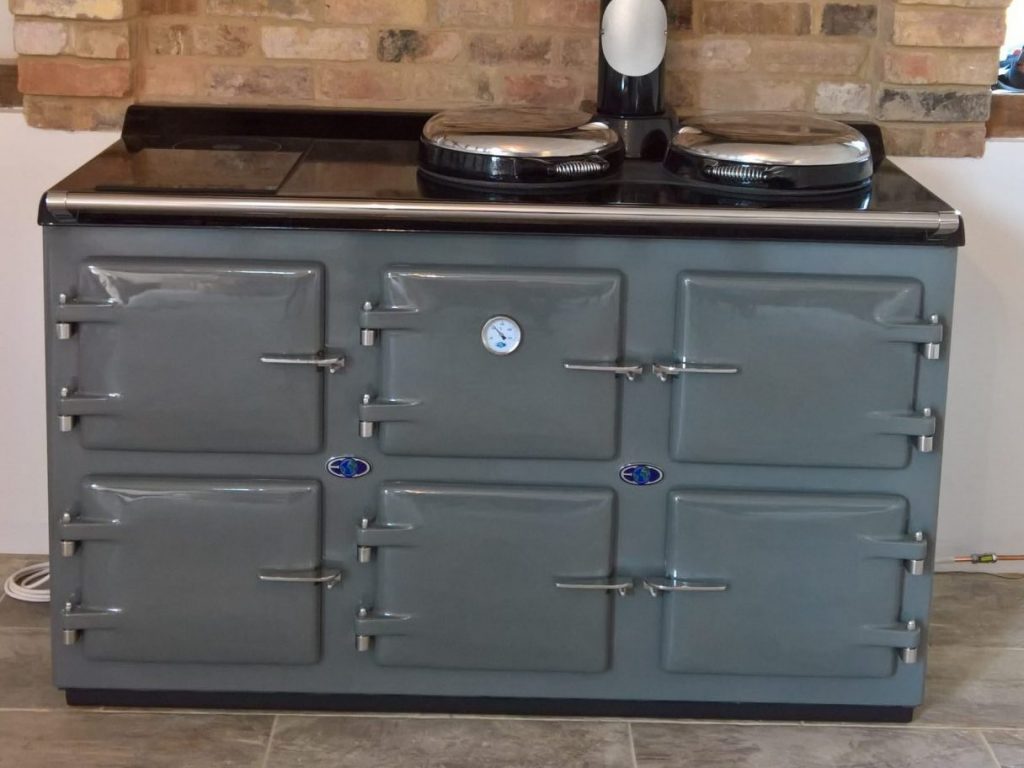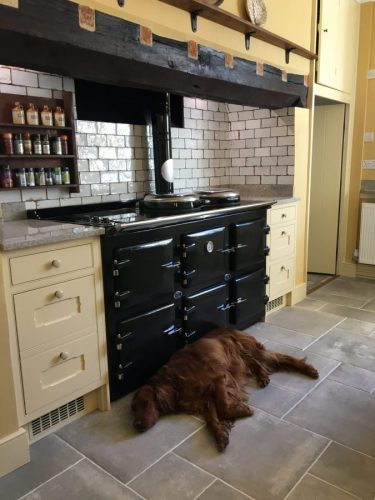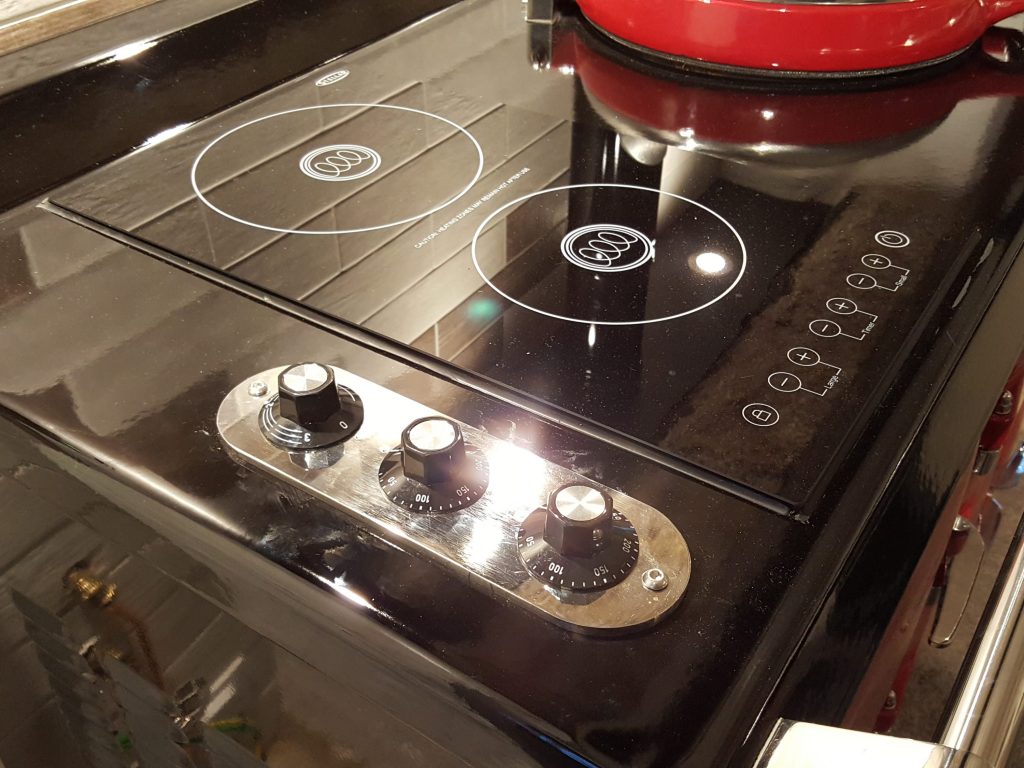 5 OVEN OIL
Runs via a time switch, & thermostat, with a heat up time around 30 mins. The 3 oven oil costs only £150-300 a year to run depending on how much you use it for heating the kitchen. Approximate running cost are just 15p/hr with the oven at 200C, giving you 3 Kw to the room. The addition of 2 electric ovens, grill and hab make this the perfect all round cooker.
40mm either side distance to combustibles
5" (125mm) Chimney or balanced/low level discharge flue
Description
The cooker is run via a time clock so you can wake up to a nice warm kitchen and a cooker raring to go. The hot plate will heat to boiling in just 4-5 minutes and the oven only takes 25 minutes from cold to get to 180C. This flexibility gives you amazingly low running costs – we estimate from as little as under £2.50 a week when used as a cooker or under £6.50 when used as a cooker and room heater. An electric cooker uses virtually the same amount of kW's as an oil cooker, even though you might be told otherwise. ( electric cooker 100% efficient, Thornhill Oil 90%)
LARGE DOUBLE HOT PLATE.
One the oil side, the 2 large rings are connected in the middle allowing you to slide you saucepans around without damaging the centre. Plenty of room for 6 or more pans. In addition a double  Halogen hob for fast cooking and summer use.
5 OVENS, 50 LITRES EACH. ( 35cm Wide, 27.5 cm high, 52cm deep) AGA Cookware will fit on the runners.
This 5-oven models have two generous sized hotplates and five spacious ovens (typically about 20% larger than an Aga range cooker**). The main oven temperature is controlled via a thermostat, the oven next to it will then be 30-40C cooler than the main oven and the 3rd oven 30-40 degrees less than that.
The five oven model has in addition 2 electric oven, a grill in the top oven and a 2 burner halogen hob on the top, for summer use and bringing to the boil large amounts of water.
You will require a 5 inch (125mm) chimney or it must be sited on an external wall where we can use a low level discharge/balanced flue system.
The oil burner can be converted to run on Diesel/Gas oil/Gazole (France) for extra £285 including VAT.
Included in the price is delivery, installation into place in kitchen, connection to an existing suitable chimney or we drill the holes & fit the balanced flue, 1 year parts/labour and 5 years parts guarantee* 
For export please divide the price by 1.2 ( the UK pre VAT price) to get price crated and shipped to your nearest port.
With a conventional flue, we bring along the gloss vitreous flue pipe (made by Midtherm) and just charge for what is used at the prices shown. 'Gloss black flue prices'
We supply technical support the whole way through and talk to your plumber or oil technician, fitters, electricians and chimney lining technicians, but we do not supply, install or connect the oil line.
All this and still giving 3-5Kw of heat to the room. A nice cosy Kitchen on those dark winter evening, a glow from the fire and a glow knowing you are doing your bit. Put simply…

HEAT YOUR HOME NOT THE PLANET
                                                          Click here for full technical details and installation advise.
Reviews
Thank you Graham, I will send through photos once kitchen finished. I absolutely love cooking with my Thornhill it is so easy and functional and made some beautiful crispy roasts and moist cakes already, quite a feat for me!!
T.S, Guilford