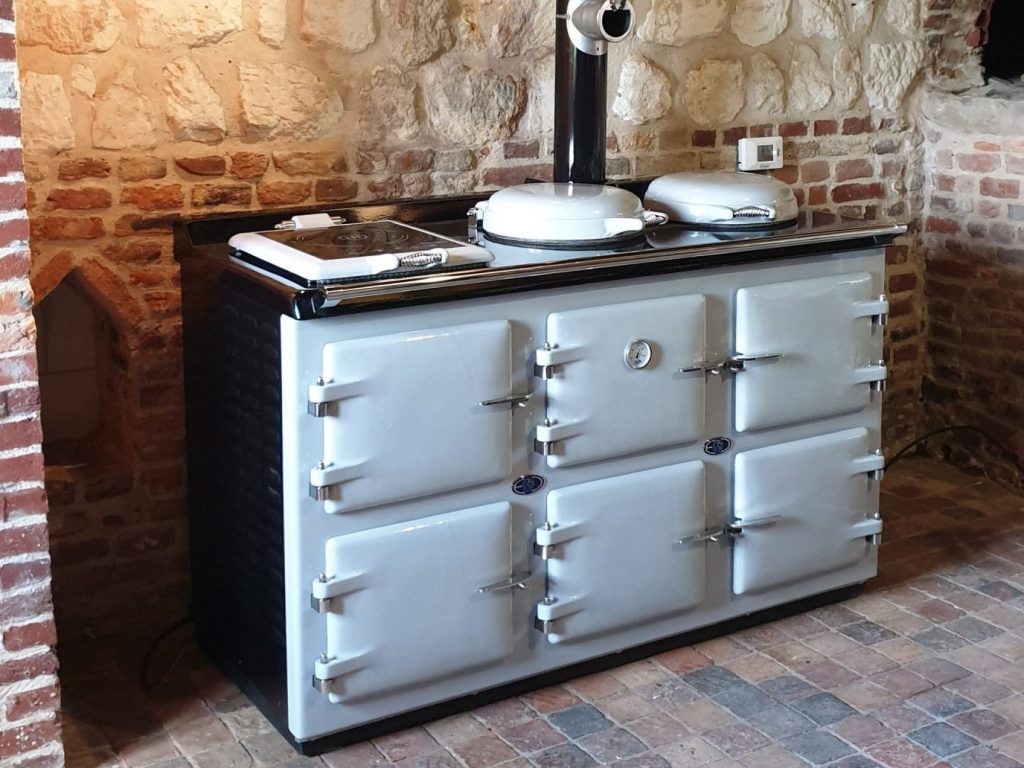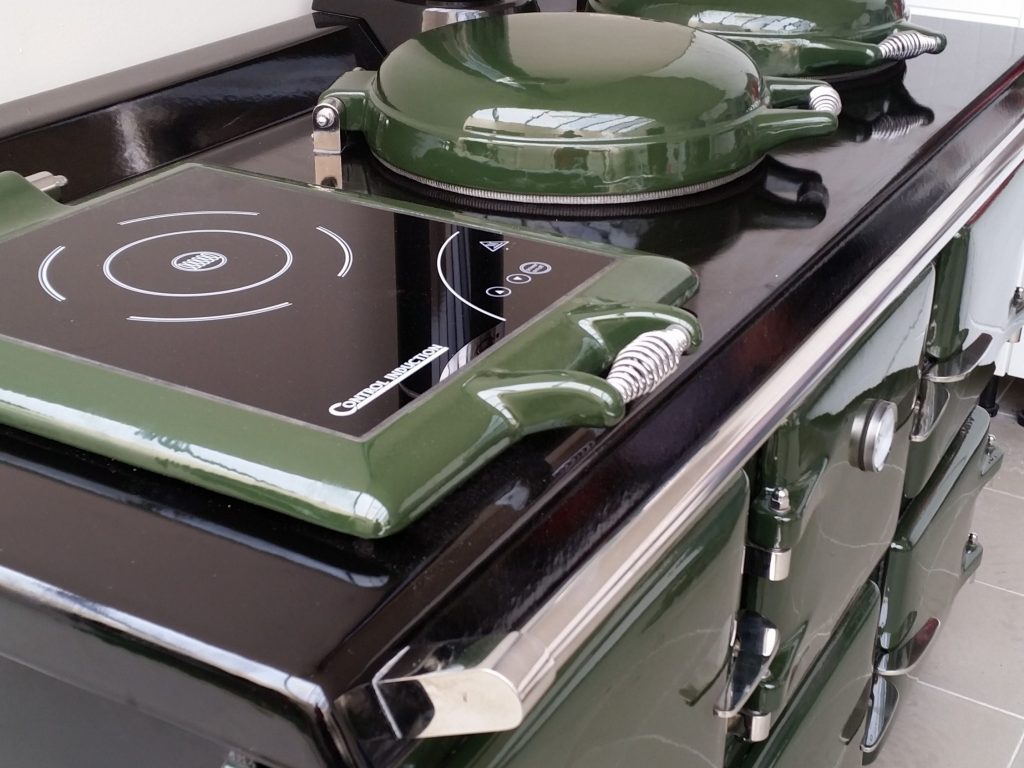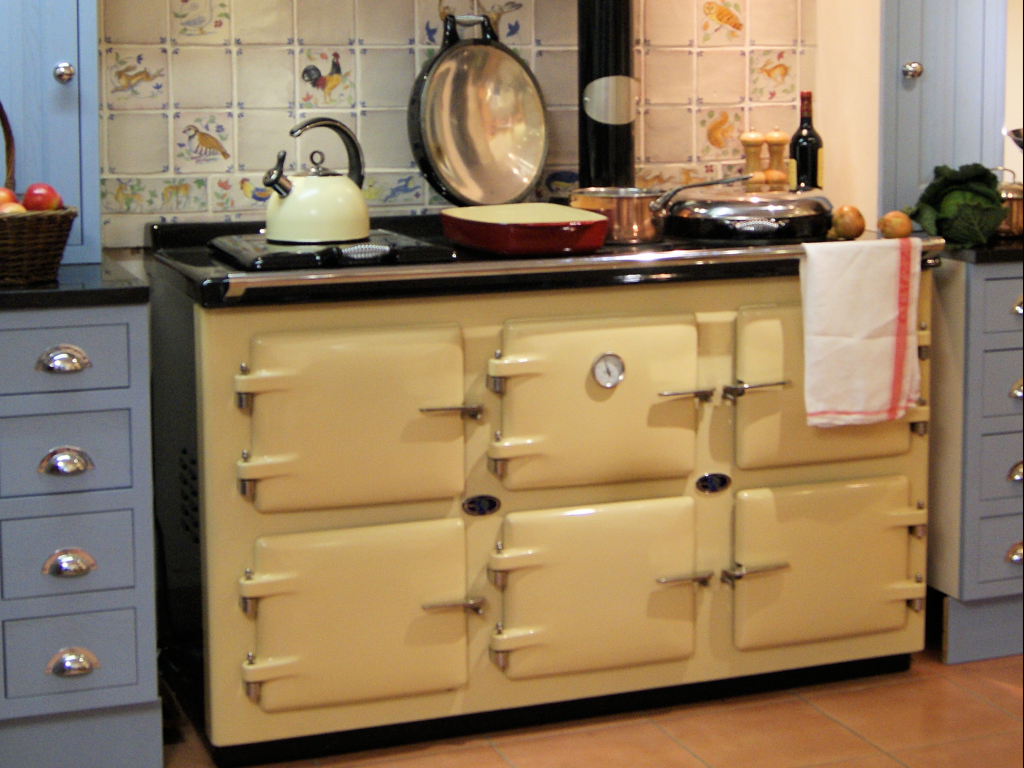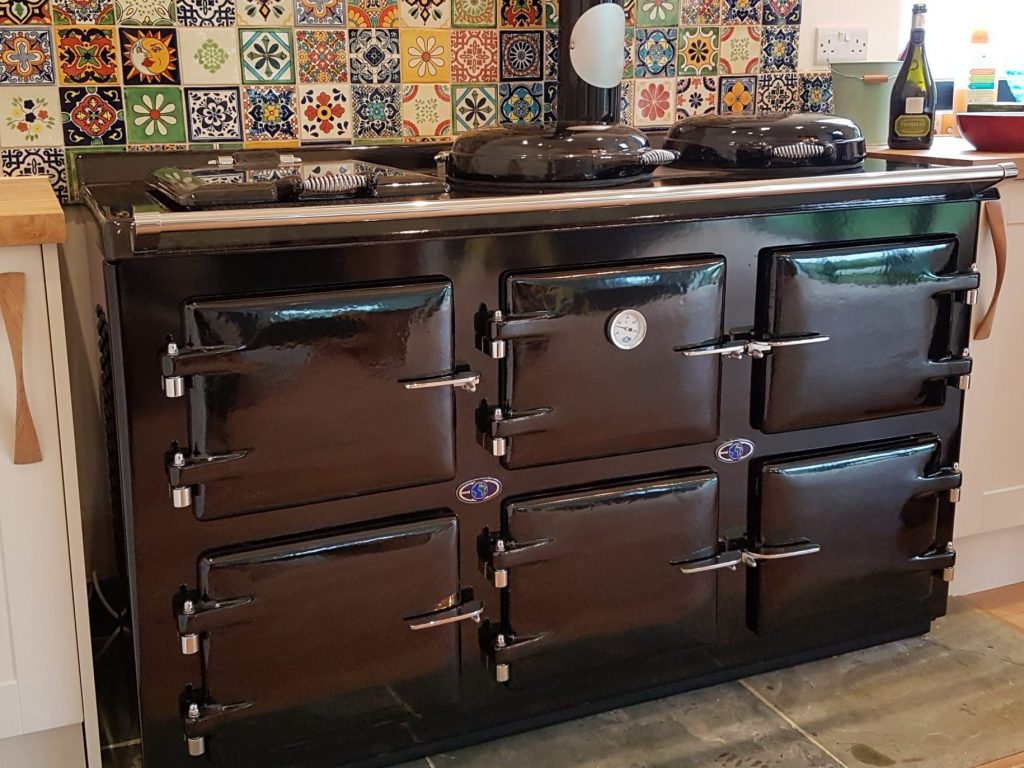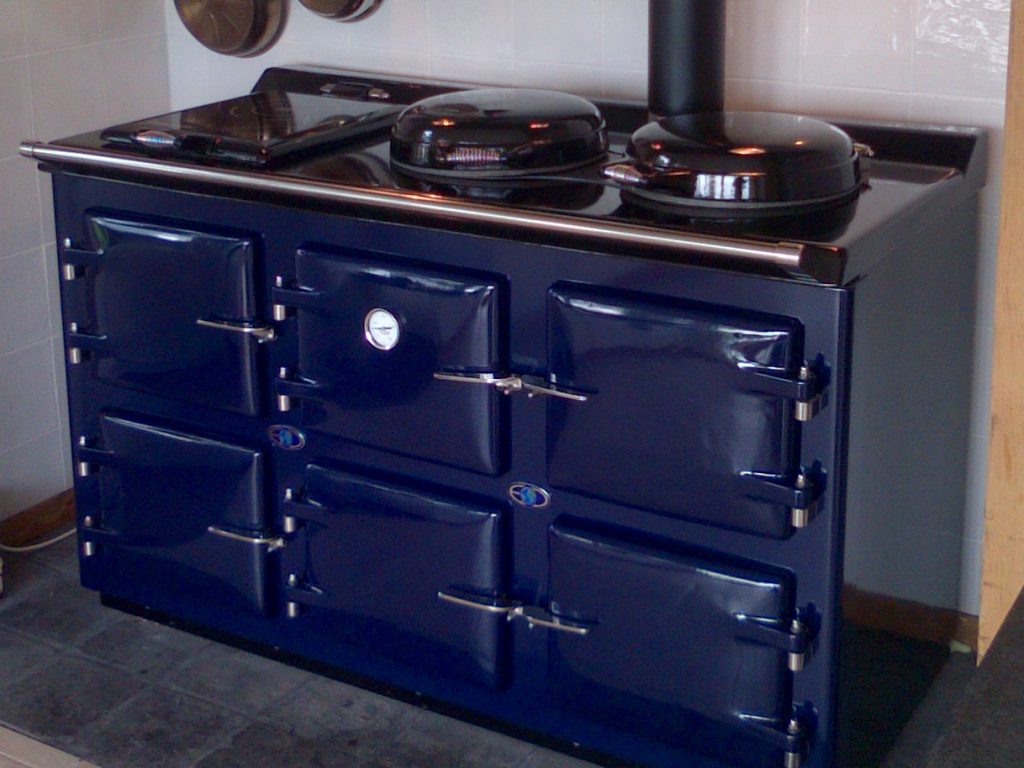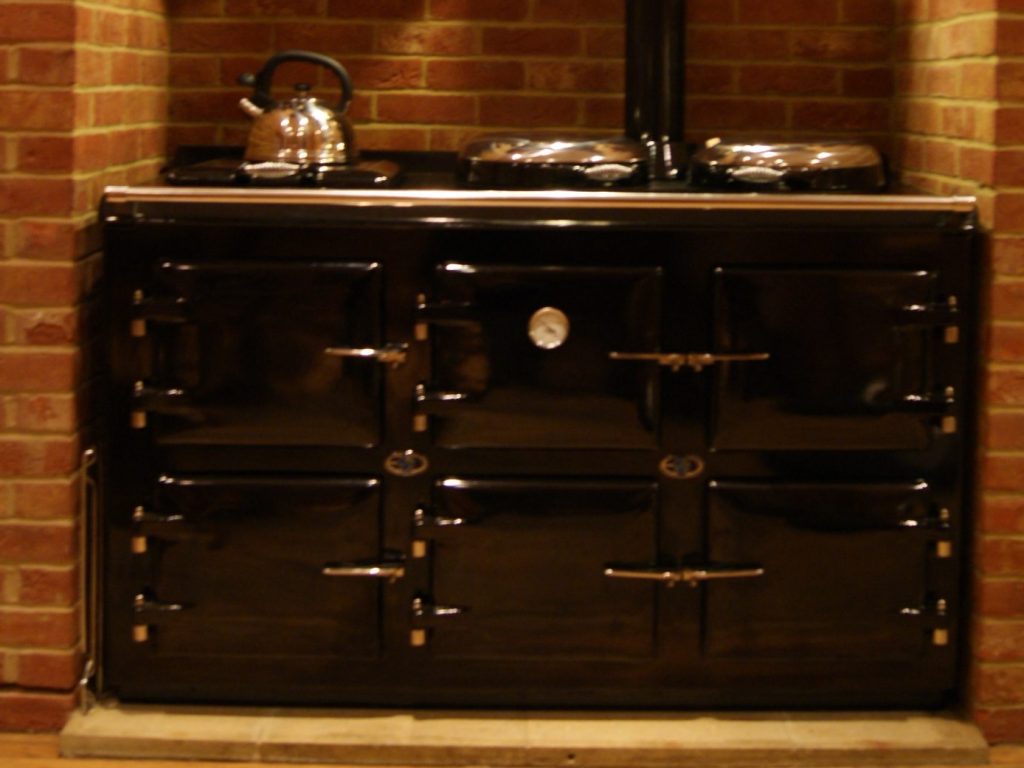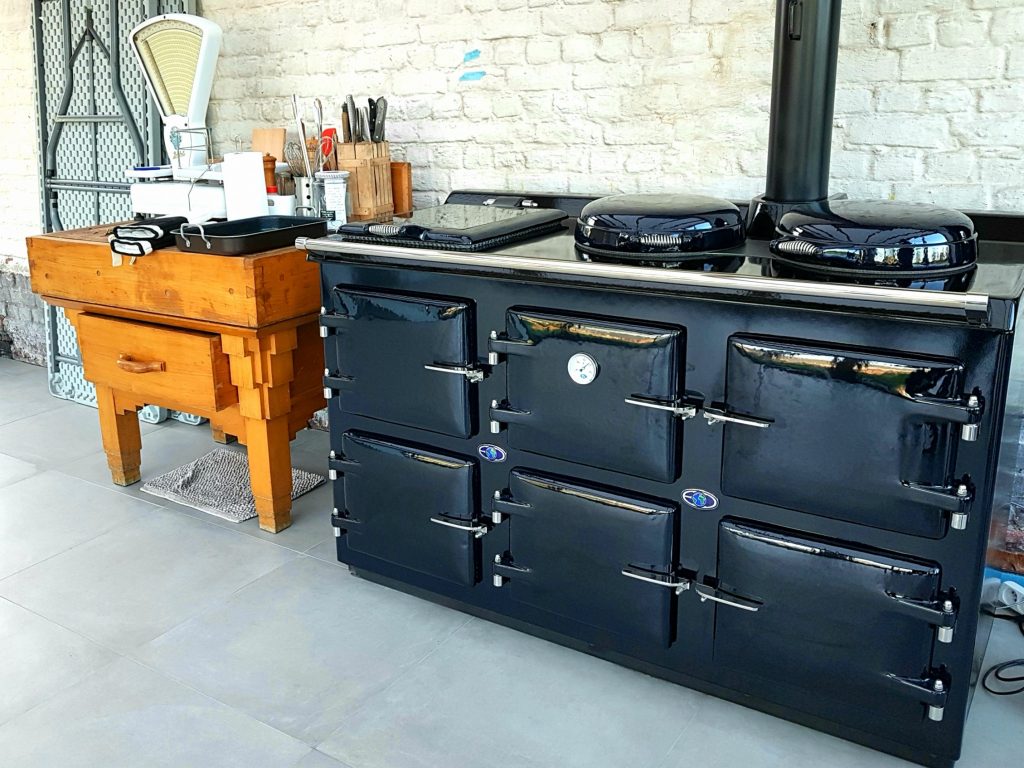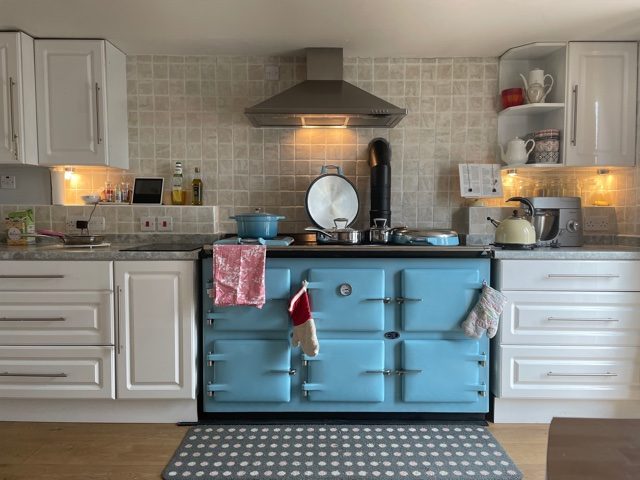 3 OVEN PELLET
CARBON NEUTRAL
Runs via a time switch and thermostat, with a heat up time of around 40 minutes. The 3 oven pellet costs only £150-300 a year to run depending on how much you use it for heating the kitchen. Approximate running cost are just 15p/hr with the oven at 200C, giving you 3 Kw to the room. Also induction hob in lid.
40mm side with fire box, 200mm back distance to combustibles
Description
3 Oven Wood pellet
The Thornhill Ecorange 3 oven wood pellet fired cooker is a world leader for efficiency (lower running costs) and emissions. This combined with a 100% renewable fuel make the cooker future proof as well as a delight to own and cook on.
The cooker is run via a time clock so you can wake up to a nice warm kitchen and a cooker raring to go. This cooker can heat up to 180C in about 40 mins, then it burns less than a Kg of pellets per hour, but can give up to 3 kW's to room at 200C. With pellets costing similar to oil or gas, this flexibility gives you amazingly low running costs – we estimate from as little as under £2.5 a week when used as a cooker or under £6.5 a week when used as a cooker and room heater. An electric cooker uses virtually the same amount of kW's as a pellet cooker, even though you might be told otherwise. ( electric cooker 100% efficient, Thornhill Pellet 90%). So you can heat your kitchen and be virtually 100 carbon neutral. The hopper holds over 35kg of pellets so it only has to be filled weekly in the winter, wood pellets burn cleanly, leaving minimal ash and you only have to de-ash monthly.
LARGE DOUBLE HOT PLATE.
The 2 large rings are connected in the middle allowing you to slide you saucepans around without damaging the centre. Plenty of room for 6 or more pans. Plus a slide control allows you to boost the hot side by opening it up direct to the fire. A true cooks cooker?
3 OVENS, 50 LITRES EACH. ( 35cm Wide, 27.5 cm high, 52cm deep) AGA Cookware will fit on the runners.
The 3 ovens give a total cooking capacity of world beating 150 litres. ApproX. temp difference between each oven is 30-40 degrees. All 'AGA' cookware fits our ovens.
The lid of the hopper also has a single induction hob, for pre-boiling, frying and summer use.
All this and still giving 3-5Kw of heat to the room. A nice cosy Kitchen on those dark winter evening, and a glow knowing you are doing your bit. Put simply…
HEAT YOUR HOME NOT THE PLANET
Click hear for further information, full technical details and installation advice.
Reviews
I can't tell you how much I love my range cooker, she's worked beautifully since the day I turned her on.We had 12 for Christmas dinner and everything was cooked and kept warm to perfection thanks to the cooker, she is the heart of the house.
DEVON
Hi Graham, John has almost finished moving the kitchen around so thought I would send a picture of "peanut" in situ.
All good so far! Lots of cakes, stews and pies and a nice warm kitchen on the cold days. 😊
Hope you all keeping well.
Best regards SD


Aberdeenshire