Wood Fired 3 Oven Range Cooker Technical summary
INSTALLATION NOTES.
The Thornhill Range Wood Fired 3-Oven Range Cooker has a single air control, air wash, double glazing, 3 ovens and T3 patented clean burn technology. Tested to CE12815 standards it is 85% efficient, the cleanest burning most efficient wood fired cooker in the world. The air inlet can be connected directly to the outside, ensuring it is draft free.
We sell direct from the factory except in a few circumstances. This mean the price can be reduced by 20-25% as there are no middle men. We have a showroom in Canterbury where we can demonstrate the different fuels, but often existing customers near you will show you their cooker, but I only can do this if you are seriously interested in buying a cooker.
There is also a small amount of preparation to get done before we bring your cooker to your kitchen and install it in place.
1st_ Do you have a suitable place for a wood fired cooker? The width of the cooker is 1,000 mm wide and for the depth, please look at Cooker Dimensioned Side View . This is a wood stove and gets hot, especially behind and on the firebox side. That's OK in a fire place or free standing. If you want a wooden wall or cupboards on the fire box side then you would need an air gap of 350mm or insulation of 75 mm depth to protect the cupboard. The side you have the oven is no problem, just leave a 30mm gap to allow air to circulate. A worktop of stone or granite can of course go right up to the cooker top. Just leave a couple of mm either side to allow for expansion. Please email us to discuss any siting problems like this.
2nd- Do you have a suitable chimney? You can use a brick built or masonry chimney or have a 'chimney' constructed out of 'twin wall' flue pipe, (click for and example supplier). In the UK go to www.HETAS.co.uk where you can enter your post code and get a list of chimney technicians in your area. They will be happy to to advise and quote to line an existing chimney or supply and fit  a twin wall system. The internal diameter of the flue is 6 inches or 150 mm, and it must be able to withstand 600 C. It is a wood burner after all.
3rd- Floor. The cooker should stand on a non-flammable base. If you have a wooden floor you can lay a slab of stone, tiles or concrete, it should be over 3/4 inch  or 20 mm.
Its as simple as that, but if you have any problems or questions email us at info@trcookers.co.uk , we can answer questions and send further diagrams and links if required.
Wood Fired 3 Oven Range Cooker Installation instructions & User Manual
Bois 3 oven-French Notice d'installation et d'emploi.
Wood Fired 3 Oven Range Cooker Connection to a chimney behind a wall
Building Regulations. Document J
Pictures see Gallery
Now the very difficult bit WHAT COLOUR?. There is a very large choice, but if you email us your name and postal address we can send you 3 or 4 sample swatches as in the pictures. They are cast iron so quite heavy and I ask you to keep them till we deliver your cooker and then we collect them back.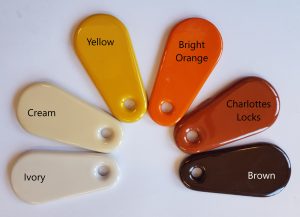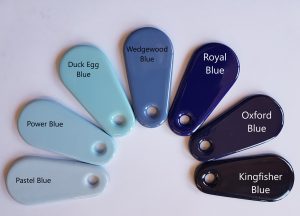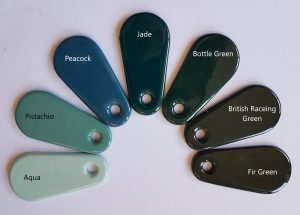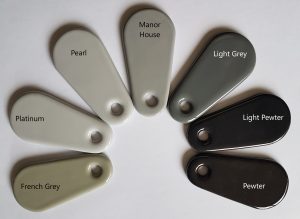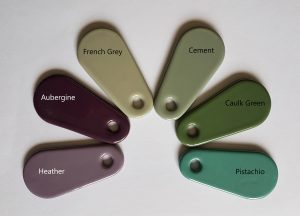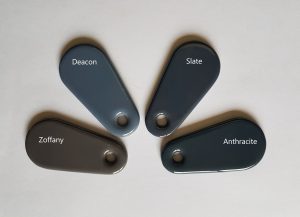 The cooker come in one piece, factory tested weighing about 650 Kg. So please advise any potential delivery problems, eg. flights of steps, tight corners or very narrow doors.